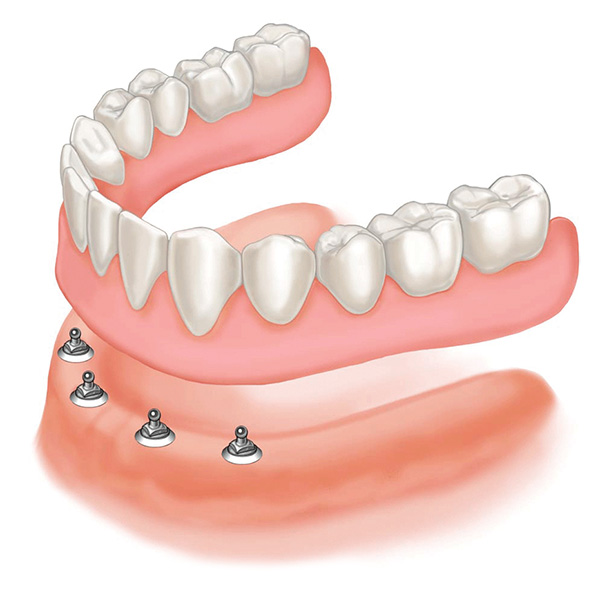 Mini implants are the perfect modern solution for improving the stability of your total denture!
They are much thinner than classic implants (and cheaper too), they are easy and painless to install and the denture can be immediately fastened to them. You leave the office happy, because you have finally solved the problem of an unstable denture.
How are mini implants installed?
The installation of mini implants is similar to the procedure of installing classic dental implants.
However, since the implants are smaller, the procedure is much less invasive, the installation takes shorter, and the recovery period is shorter. After making small incisions in the gums, small holes are drilled in the jawbone. The implants are then placed in the jaw, and your gums are sutured around them.
Since the procedure is less invasive, your dentures can be stabilized on the same day. However, during the first few days after the placement of the mini implants, you may feel mild discomfort. After installation, avoid hard and sticky food for a few days. When your gums have fully recovered, you can continue with your usual diet.
Schedule your free consultation today